Discover Our Christmas Solutions
News | 26th November 2021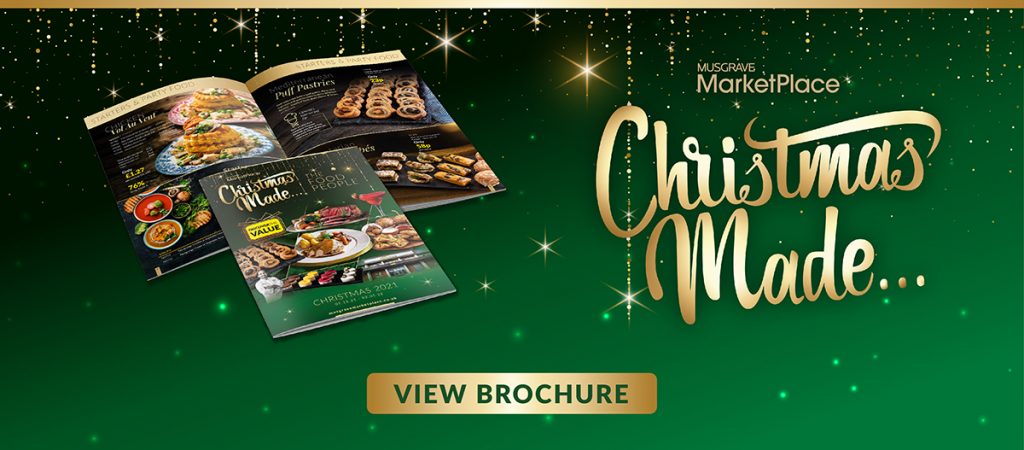 We've created a series of videos, where Head Development Chef Clément Pavie brings some of our most innovative and labour-saving products to life. To design these Christmas solutions, we focused on two main things: recipes that will save you time in the kitchen while also boosting your profits. Discover solutions from canapes to desserts, because Christmas is made at Musgrave MarketPlace.
Starters
Vegan Option | Vegetarian Option
Whether you have a set menu, serve à la carte, or offer a combination of both, these quick and profitable starter solutions can work for your business. So, let's get started with the starters!
Mains
Vegan Option
With a 21-day aged mature Irish striploin fillet, you get an exceptionally tender piece of beef with exquisite flavour and juiciness. To help you diversify your menu, welcoming customers with various dietary needs or preferences, we've also created a delicious vegan main course option featuring vegan puff pastry, celeriac vegan cream and topped with sautéed fresh mushrooms.
Desserts
Vegan Option | Gluten Free Option
Who doesn't like a sweet treat at Christmas?! Take a look at these four vegan options that will cater for all dietary preferences, with minimal preparation time. They're perfect for all Christmas occasions, including banqueting.
Party Food
Vegan Option
When we talk about party food, we think about food that is shared, and to welcome customers with different dietary preferences, diversity is key. We have a full range of party food, but here's an easy to assemble and delicious Vegan Platter.
Canapés
Vegan Option | Vegetarian Option | Gluten Free Option
Create an impact with your customers from the very first bite with Chef Clément's delicious range of Christmas canapés. They require either very little, or no preparation but are excellent quality allowing you to save time and cost in your kitchen. They're also extremely cost-effective, starting at 24p per canape.